The concept of lottery-style games dates back thousands of years. It is believed that a lottery was used by the Han Dynasty in China to fund costly projects such as the Great Wall. Over the years, technology has improved and changed some aspects of the lottery, but the basic idea is the same today as it was thousands of years ago.
One of the big changes to the lottery in more recent times is the introduction of online lottery sites. The lottery still functions the same, but now we can use the internet to purchase tickets and claim prizes. And perhaps best of all, you can now participate in lotteries around the world with just a few clicks of the mouse.
The only thing you need to play the lottery online is a little money and a connection to the internet. Well, that and a place to buy your tickets from. Speaking which, if you need a place to play, here's where I recommend you go first:
Rank
Betting Site
Bonus
Rating
Visit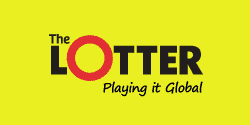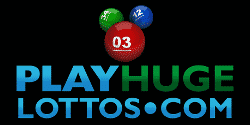 How Buying Tickets at Lottery Sites Works
Legitimate lottery sites operate on a simple premise: they actually go out and buy lottery tickets for you. Big lottery websites take your order online and then send out agents to purchase real tickets in your name. They then write your name on the ticket, scan a picture of it and send it to you.
As a member of a lottery site, you can pick from dozens of lotteries around the world. This includes big US lotteries such as Powerball and Mega Millions, state lotteries, lotteries from other countries and other random lotteries. Basically, these websites can get you tickets from all the important lotteries on planet Earth.
You can pick your own numbers or get random numbers just like you would if you were buying the tickets down at the local gas station. After the lottery site has your tickets and inputs your picks into the system, it checks all your tickets for matching numbers. Once you tell them what to buy, they handle everything else for you.
If you end up winning a small amount, the lottery site can usually just cash the ticket in, credit the winnings to your account and let you withdraw them electronically. If you win a big one, the lottery site will do what it can to claim the earnings on your behalf, but they might not always be able to do so.
In the case of really big wins, the lottery site will contact you and make special arrangements to help you claim the prize in person. A lot of lottery commissions around the world require you to be physically present when claiming prizes over a certain size.
How much does it cost?
There are all different kinds of subscriptions and plans you can get at online lottery sites. You can sign up for automatically-billed subscriptions that include a guaranteed number of lottery tickets every week or you can buy tickets individually. The pricing plans vary, so just visit any lottery website to see more about what options they have available.
The key thing to keep in mind is this: only do business with lottery sites that charge a flat fee for buying tickets. You do not want to go with websites that charge a commission or percentage of your winnings. That option might be cheaper up front, but it will sting when you win a big one.
Isn't the Lottery a Bad Bet?
Well, of course it is! The lottery is pure, unashamed gambling at its finest. The odds are always set against you when you play the lottery. It doesn't matter if you buy tickets in person or get them at a website; the lottery is always going to win over the long run.
I'm not aware of any lottery in the world that promises you will be a winner or that it's a profitable hobby. The lottery offers you the chance to win a lot of money. In return, they want your cash. You don't buy tickets for their intrinsic value; you buy them for that small chance of hitting the big one.
Most of you reading this probably already know all that, but there it is anyways. Just remember to keep it under control. The lottery should be seen as a cheap way to pass a little time. Don't get carried away with buying tickets 24/7 and obsessing over number-tracking.
Have fun with it, sure, just don't go overboard. Spend your "entertainment" money on lottery tickets, not your retirement money. Keep it lighthearted, have fun with it and remember that it's just a game to play for fun. Do that and you can't go too far wrong.